Hello and welcome to the Sensus Fanfiction Archive's Lord of the Rings archive, Hithaeglir. The number of fics didn't quite reach 100, but the file size certainly did. Since I figured 100kbs is far too big for an 'index file', we decided it needed its own specialised archive (especially before it gets out of hand).
This update page doubles as the general announcement page for Hithaeglir, so if we have anything important to let you know directly concerning this archive, here's the place we'll tell you.
For more information about this archive, check out site related for info on how to contact us, this archive's history, linking, and other miscellaneous stuff.
If you would like to be notified when Hithaeglir is updated, please join the Update Mailing List. You will recieve notifications of all updates to Hithaeglir and Noire Sensus.
Updated: 9 December 2005 | 0 new authors and 3 new fics
- New Fics -
Battles [Elrond/Thranduil], Light and Love [Celeborn/Rúmil], and Pleasures... [Legolas/Aragorn]
by LdyBastet

- Updated Fics -
None.

- Last Update -

Help support Noire Sensus - click one of the links below and vote for us :)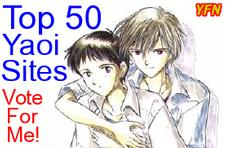 If you encounter problems, please contact a member of the staff or consult the FAQ.
Report a broken link.